Home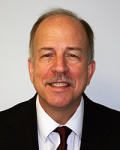 Brian Jonah, Ph.D.
Brian Jonah is an independent road safety consultant working in Ottawa. He retired from the Road Safety Directorate of Transport Canada in November 2008 where he had been the Director, Road Safety Programs responsible for collision data collection and analysis, including collision investigations, road user and road infrastructure research, the development of road safety related policy and programs, and communication with the public. He currently conducts road safety research and evaluation as well as policy and program development.
---

Expertise

Road safety research
Program evaluation
Social surveys

Data analysis
Policy and program development
Program reviews

---

Publications

Brian has published over 40 papers in refereed journals, in addition to numerous papers in conference proceedings, and has made presentations to a variety of audiences including the CCMTA, the American Association of Motor Vehicle Administrators, and the Transportation Research Board. See the complete list of publications.